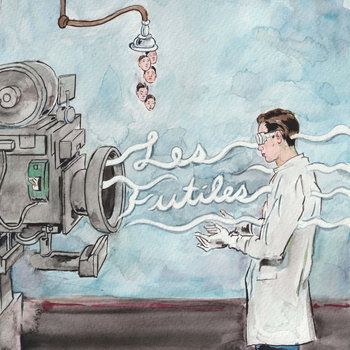 Its healthy to have a bit of competition between us bands, producers and solo artists. 
It keeps us all sharp. 
But when you start a band you already have a fight on your hands. A fight to be seen, fight to get heard, a fight to get gigs, a fight to get people to come to gigs. A fight to get the industry to notice you. A fight to get past the gatekeepers. 
And the music industry can be a stressful and unforgiving place. 
If us bands are don't support each other, then who has our backs? 
After being on Spotify for 6 months now, we've been on an emotional rollercoaster, just to get heard. 
It's tough. 
You post things on Social Media and then watch the tumbleweeds. You build up monthly listeners just to see them all fade away after the dreaded 28 days. You get ignored by Spotify's editorial team. Then you just get paid peanuts for tens of thousands of streams, if you are lucky enough to get them. 
A lot of people just give up. 
For instance, did you know that 60% of music producers quit in the first year, many of them in the first month? Check out the research; www.edmprod.com/music-production-struggles/ I couldn't find any research regarding bands, but I would suspect that a lot of bands quit within a year too. 
With this in mind, The Supermercados started the Ultimate Emerging Alt Rock You Tube Channel. 
The idea is that we would host as many music videos, lyrics interviews or any other interesting videos that bands and solo artists can provide. It's a basic strength in numbers thing. 
If you add up all of our audiences, this gives us all more exposure than we can hope to get on our own. The hope is that this exposure crosses over into, for example, more Spotify streams, listeners and followers, or more plays and subscribers of everyone's own You Tube channels. For everyone involved. 
There is no limit to how many videos everyone can add and its 100% free to join in. 
We have one Featured Video of the Week for new subscribers and one for returning subscribers. There's a weekly mailout to the email list and posts across socials, which the bands, producers and solo artists can share with their followers. 
It has just been live for a month and it's working! 
In the first month, we've had over 2,000 plays, there are 63 videos on there and we've got 60 subscribers from a cold start. We have a lot of bands and musicians asking every day to come on board. 
Featured videos of the week from the The Westerwaves, Greg Hutto, Can't Say No , The Fades and the The Inevitable Pinhole Burns have all gained hundreds of plays. Also being able to signpost viewers to your band Website, Socials, Spotify, iTunes or Amazon profiles helps get more likes, shares, follows, and streams. Let's see if this Week's Featured Video from Les Futiles manages to get even further! 
Being able to add playlists of other songs by these bands gives them all more plays and subscribers for their own You Tube channels. 
Last week's Facebook post about the Inevitable Pinhole Burns' Featured Video of the Week reached 459 people. And got our highest ever "Distribution Score" of +9.1 x Higher! This is huge and so much more than a lot of us can manage on our own! 
Which just goes to show the power of us combining efforts and supporting each other. 
But Bands Shouldn't Support Other Bands, Right? 
Get in touch if you'd like your music videos featured, or just CheckOut the channel, hear some great music you won't hear anywhere else and Subscribe!!!!!
Peace
Dave Supermercado xxx