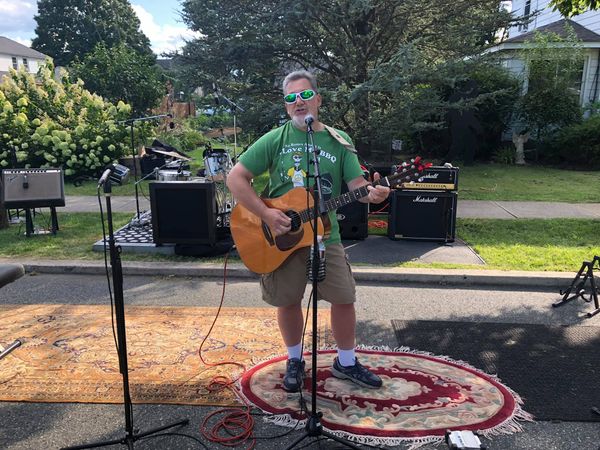 The Ultimate Emerging Alt Rock You Tube Channel now has 103 videos and reached 254 subscribers and exceeded 9,000 plays this week! 
And videos from HiFi LoFi, Michael Lanthier, The Fixr and Fioraidh have all gained hundreds of plays.  
Because we're stronger together! 
To find out what we're about, check out this blog;
This week's featured video is Steve Kirchuk from New Jersey with "Send it Down the River" - full of hooks and with an infectious groove on his the Conklin 7 string bass
Last week's Featured Video took things in a wonderfully dark direction with the epic 24-minute video for "Heart of Madness" by Fioraidh from Glasgow, which gained 335 plays. 
New videos this week from Carlos Fandango from London, Nathan Brachear from North Carolina, Miami 37 from France, Flood from Surrey, Rance Garrisonmusic from Virginia and Michael Lanthier from New Jersey. 
And last Saturday Jason Maddocks, played Fede Favrot, Michael Lanthier, Cant Say No and Greg Hutto got the radio debut for Godstarz the Phonic FM Emergent Unsigned Show!!! He'll be featuring Greg Hutto The Supermercados and maybe more this Saturday as well.  
It's free to put your videos on here - feel free to Subscribe and come and join the party! 
Because we're stronger together! 
And amazing things start to happen when we support each other. 
If you add up all of our audiences, this gives us all more exposure than we can hope to get on our own. The hope is that this exposure crosses over into, for example, more Spotify streams, listeners and followers, or more plays and subscribers of everyone's own You Tube channels. 
For everyone involved.  
If you would like to support us you can buy the "Clean Up in Aisle 9" Ep, leave a tip in our tip jar or buy our Merch. Find out more in the Supermercados' Store. CheckOut here;