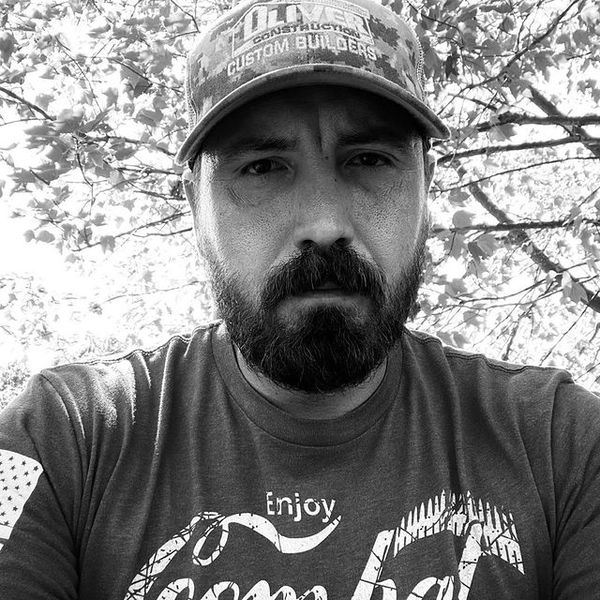 A blog by Michael Lanthier
Every time I pick up a guitar, despite whatever my intentions are in that moment, it's become an inevitability.  I play the first few measures of either Little Wing or Voodoo Child (slight return).  At this point in my life, I suppose it's a reminder of what was, why I play, the feel of the strings being the same today as every gig I played as a teenager, a lifetime of escape. 
On the 16th of November 2020, I found myself in a psychiatric facility on an involuntary hold.  This was my third stay in such a place since 2007.  12 hours earlier my girlfriend, with no other option, finally called the police to see if they could talk me out of pulling the trigger to the pistol I had pressed against the side of my head.  I had been drunk for the better part of four days and the pain made me forget what I had to live for. 
In those moments which, I've had many (suicide attempts), I feel entitled, that I've earned the right to end the pain.  Every childhood beating, the humiliating sexual abuse I endured for almost a decade, the sounds of my dad cheating on my mother in our home, changing schools every few months, being raised in a cult, that gives me the right. 
In 2004, I joined the US Army.  Short answer, I needed to get away and feed my family, I was married and had my first child the year before. By the time I was medically retired in 2014 I had pulled decapitated bodies out of sewage treatment tanks, carried pieces of my friend in a rucksack, cleaned up a pile of mutilated infants, and basically witnessed the most unimaginable, abhorrent atrocities human beings are capable of, over and over again. 
Almost every day from my retirement until my latest hospitalization I've been drunk.  Not, had a few beers drunk, vodka until I can't speak or stand drunk. Trying to drown the horrors I've endured and witnessed throughout my childhood and military service.  
I forgot the answer that was always there, sitting alone in my room as a child with my guitar, hopelessly trying to follow the tab to Electric Ladyland yet, completely disconnected from all of the anguish and suffering outside the door.  Eventually at 15, as I played lead guitar for an adult rock band, music wasn't just an escape, I gained the confidence to finally stand up to my abusers and I was never touched again. 
After a few days home from the hospital, I began to remember.  I picked up the Stratocaster I had first played in 1993.  The first guitar that I ever owned.  The guitar that I wanted to sound like Stevie Ray Vaughan and Eric Johnson when I played it. 
A couple of weeks later I was shopping for studio software and watching endless videos about mixing, mastering, distribution, promotion, etc.  I was getting home from work picking up my guitar every night instead of a bottle. 
Today, when I got home, I remembered.  I picked up my guitar and played the opening measures of Little Wing.  
Today, I am free.  Free from my past, my pain, my addictions, my guilt, my anxiety, my depression.  
Today I remember what it's like to free myself with music.  
Today, I don't want to kill myself.  
Thanks Jimi... 
Listen to Michael's music or connect with him via the links below;