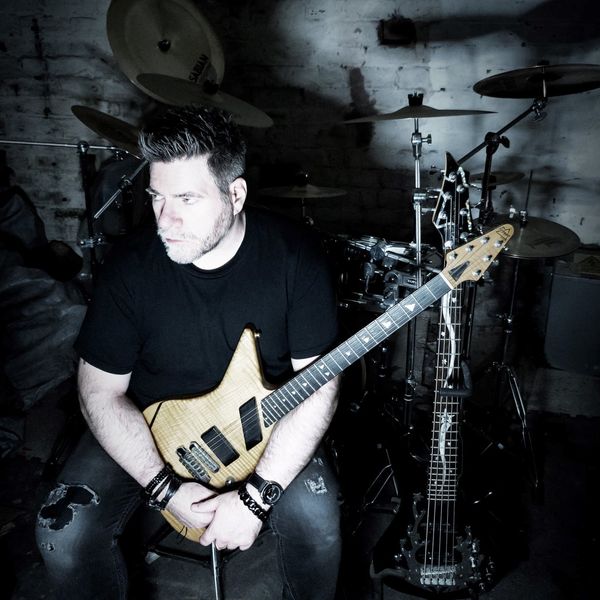 The Ultimate Emerging Alt Rock You Tube Channel has had its best week yet.
We reached 225 subscribers and 6,900 plays this week! That's 3,700 plays and nearly 100 new subscribers in just 7 days! And videos from HiFiLoFimusic, Michael Lanthier and Fioraidh have all gained hundreds of plays. 
Because we're stronger together! 
To find out what we're about, check out this blog;
This week's Featured Video takes things in a wonderfully dark direction with the epic 24-minute video for "Heart of Madness" by Fioraidh from Glasgow. It is a rock opera and follows on from his song "Rhone" - a snapshot of a serial killer over a two-year period, where was found not guilty and went back to killing. Then his first victim kills him, gets a taste for it and takes over to continue his work. "Heart of the Madness" explores the origins of the character created in "Rhone", what pushed him to the point of his first kill, and his journey until the end of his spree. Lyrics here; https://slaps.com/Fioraidh 
Last week's Featured Video of the Week is Michael Lanthier's "Gunhand Epilogue" which gained a mighty 442 plays. Michael's "Faded Framework" video reached 2,253 plays - the most by a single artist so far! 
Michael hails from New Jersey in the United States. He served in the US army for ten years and now suffers from severe PTSD. He's been sober for 6 months and music has become the most important part of his therapy and recovery. 
Jimi Hendrix literally saved his life! 
Lots of new videos on the Channel! Traditional Italian Folk Music from Exeter's @Trikkeballakke, epic rock operas from Fioraidh from Glasgow, hard hitting metal from Exeter's Wired Design, electro rock from The Fixr from Texas, chilled sounds  by Miami73 from France, dance music by William Lovitt from Chicago, funky vibes by Exeter's HiFiLoFimusic, Michael Lanthier and hard rock by Tim Mcmillionfrom Myrtle Beach USA,! 
And today Jason Maddocks, will be playing Fede Favrot, Michael Lanthier, Cant Say No and Greg Hutto gets the radio debut for Godstarz the Phonic FM Emergent Unsigned Show!!!
It's free to put your videos on here - feel free to Subscribe and come and join the party! 
Because we're stronger together! 
And amazing things start to happen when we support each other. 
If you add up all of our audiences, this gives us all more exposure than we can hope to get on our own. The hope is that this exposure crosses over into, for example, more Spotify streams, listeners and followers, or more plays and subscribers of everyone's own You Tube channels. 
For everyone involved.  
If you would like to support us you can buy the "Clean Up in Aisle 9" Ep, leave a tip in our tip jar or buy our Merch. Find out more in the Supermercados' Store. CheckOut here