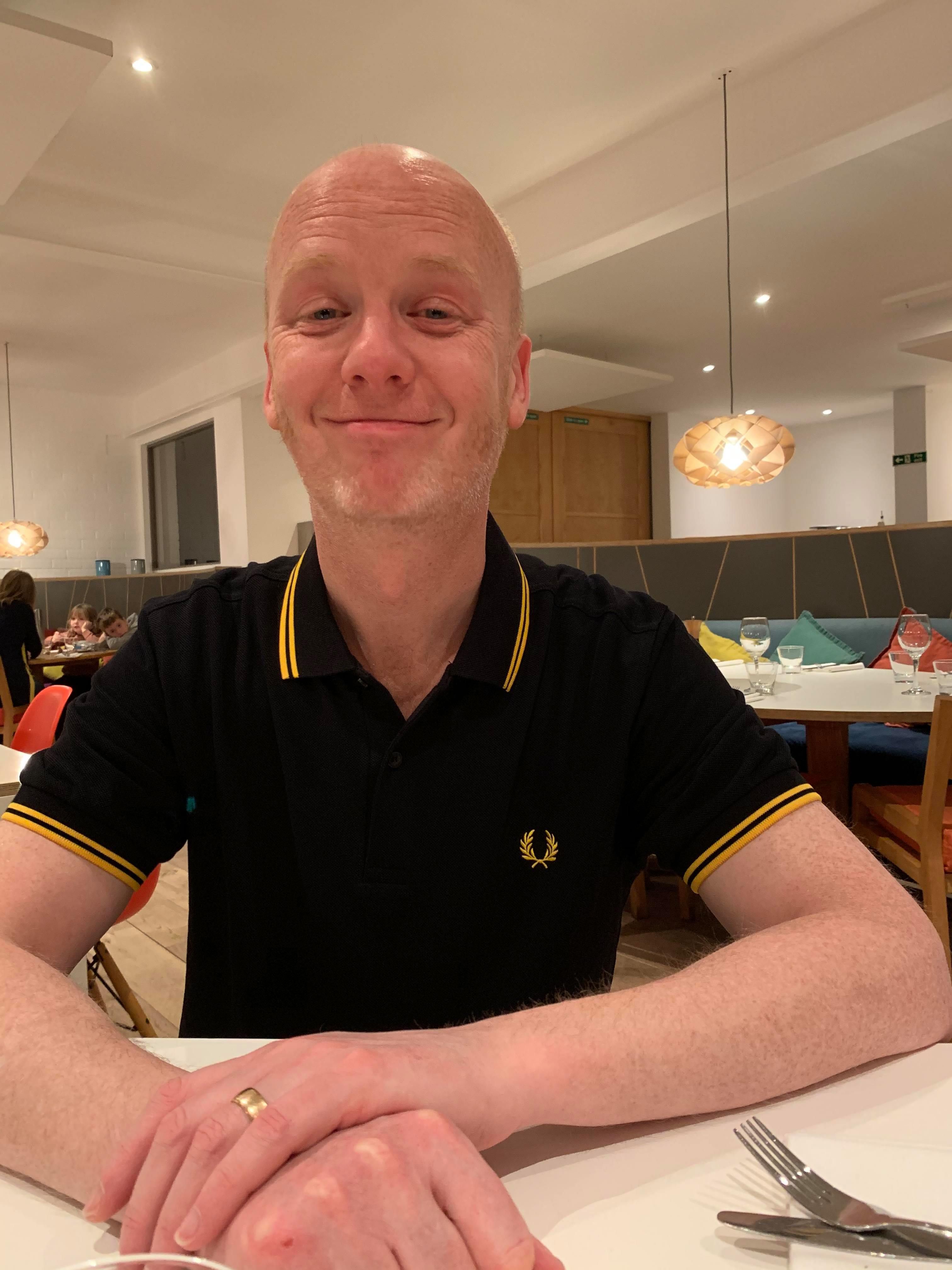 "Millions of individuals with chronic illnesses bear the extra burden of family, friends, coworkers, and even healthcare professionals who don't believe these patients are ill because they don't "look sick." 
I've made no secret of my own mental health struggles and how music has been one of the biggest and most powerful coping strategies for me. How it turned me into a survivor and not a victim. 
One of the worst parts of anxiety & depression is that are they both an Invisible Illness. 
You may look fine on the surface, but you are having the fight of your life on the inside. 
Your "difficult" behaviours may be taken at face value as just that. 
And people judge you. 
And people who haven't experienced it will never get it. 
And people not talking about it doesn't help either. 
The Stigma, The Stigma, The Stigma. 
Well, fuck that. I am not ashamed. I'm a survivor. Because of music. 
I am not keeping quiet and bottling it up like a "real man". 
Because if we don't talk about it, we end up thinking we have to battle along alone. 
Or end up having to battle it alone. 
They say that anxiety and depression are a symptom of fighting a battle for too long. 
Your Creativity Thrives on Your Adversity
The Supermercados are all about turning adversity into something creative. 
I've certainly always been doing this to one degree or another. I have a huge amount of songs, from just small ideas, to half-finished songs, to more complete ones. I have volumes of (mostly dreadful) poems and aphorisms. 
Looking back at a lot of them, a lot of them are awful. Some of them are shocking. Some of them are profound and some of them are angry, frustrated, fed up, sad, happy. 
But they are all real. And they have all helped me work through "stuff". 
We have a new song that we'll shortly be recording called "Invisible Illness". We played this at the Cavern last week and you can see a short clip of it below.
How Does it Feel to Have An Invisible Illness?
This song shines a light on how it feels when your mental health isn't great. Henry's lyrics cut straight to the chase, the drama, the "medication first" response of a lot of doctors and the pantomime dramas involved with dealing with the system;    
"Take these pills, should help you along, sedate, 
Trauma in the pit of a dramatic orchestra. 
And the sounds, the harm and the devil's charms, 
Are heads and shoulder, brain and heart." 
Quite profound really.
And when you can't get the words to explain out, which makes you feel either like you are on trial, or having to prove how you feel, when you just can't function. 
"Dumb, so to speak, when your spoken to, 
No evidence, no further questions - my lord, 
It's evident I am one forgotten cause." 
You shouldn't have to prove how you feel and you shouldn't have to feel like you are preparing for court, or suffer the indignity of having to present your case like an unqualified lawyer preparing for a murder trial. Because logic and reasoned arguments are hard when you are battling your demons to keep yourself well. Because you haven't done anything wrong. 
It's been clear through experience that the system just wants to get you out of their inbox and push you in between the cracks. So they can forget about you and not have to deal with you. 
But, some of the cracks are so wide and deep that it can take a lifetime to crawl your way out of.   
Leaving the system that is meant to be there to protect you free to focus on their targets and budgets, funding cuts, withdrawal of services and all the other measures that fall short of the measures that are important – i.e getting to the root of the issue and helping your mental health long-term. 
How it robs your confidence, giving you the feeling of impending doom. The conflict between your confidence and the feeling of dread and impending doom. 
"Your confident is confident, 
And dying within, waiting for you. 
And your invisible Illness." 
I've found that music is always there, it won't judge you or make you explain how you feel to people who can never understand how you feel, because they are fortunate enough to never have felt how you feel. 
It's amazing to me how entitled people who have never faced this type of extreme adversity head on and punched it between the eyes are. I just don't have the words to explain it. 
Music is our greatest companion, takes away the feeling of being alone. Makes you feel that there is someone out there that understands. Gives you an escape, distracts you from how you are feeling. 
And combined with a good night out, with like -minded people and very loud music, you just can't beat feeling part of a tribe and belonging, even if it is just for one night. 
Jah Shaka Saved My Soul
Years ago, I used to go to the Jah Shaka Sound System at the Rocket in Holloway Road in London. If they aren't a lesson in "relaxed", and taking life at your own pace, on your own terms, I don't know what is. 
A lot of people told me that it wasn't my place to go to nights where I would be one of few white people, but I didn't listen as I never once felt like I didn't fit in or wasn't accepted. 
All I saw were friendly faces all night and a sense of community. And mountains of speakers. And mountains of Caribbean food. 
The nights used to be advertised to start at 9pm, or around there. But, by 10pm you would still be looking at an empty room. No speakers, no DJ, no mixer, just a crowd milling about. 
And absolutely no sense of urgency or the presence of any stress. 
But food, lots and lot of food. And milling around, and anticipation. And if you stepped out of line, you'd get scolded by the Caribbean mothers cooking up mountains of plantain, saltfish fritters and hot sauce. 
And woe betide you if you tried to pinch a bit of food when they weren't looking! Those ladies have eyes in the back their heads. I've seen a young man clock a group of them in conversation, looking like they aren't paying attention. Creeping up to the food stall and looking like he was going to get away with it. Then  – BANG – a ladle comes out of nowhere and the young man is on the floor. 
Enough said and no break in the conversation. Those ladies are incredible and they keep everyone in line. 
Then, at around 10.30, a fleet of trucks would arrive and a legion of dreadlocks would appear, as if out of nowhere, and carry an array of huge homemade speakers into the club. As if they were carrying a feather. 
They would be set up into 4 towers, all of which would be pointed at the DJ booth.
Not the audience, the DJ Booth! 
Then he would appear – DJ Jah Shaka – a man who managed to look as old as time and as youthful as a teenager, all at the same time. 
He would set up his single DJ deck and the music would begin. 
Who uses one deck to DJ at a club?   
No-one else I have ever seen in all my years of gigging and clubbing. 
Then the healing force of authentic roots reggae music would start up - oh so casually making the rivets in the structure of the building shake and rattle on the outside. A giant and towering sound that you can't help but getting drawn into. 
From the get-go, the bass would hit you in the chest and the music take you off somewhere else altogether. And each speaker would have a group of Rastas congregating in front of them, with blissed out faces, heads just nodding. 
Then the music would stop at the end of each record, whilst Jah Shaka changed to the next record. 
The break punctuated with the entire crowd chanting "Jah Rastafari". Uplifted and grinning. Like a congregation at a type of church you had not known about before then. Like a well-kept secret for a white middle class boy who worked in marketing. 
Almost as if he was giving you a chance to take in what you had just experienced from the power of the bass and come together in the sea of smiling, happy faces, all uplifted by the sheer power of the music. 
And, despite everyone telling me I wouldn't fit in, all I ever experienced was kindness and a shared love of this magical music that is so much deeper and fascinating than the cod-reggae you sometimes hear in the mainstream charts. Music that is more handed down than sold. Beyond colour.
No black, no white, just an unspoken bond created through a shared love of music and the magical feeling this type of music at this level of volume can give you. 
I never once saw any violence, I never once was made to feel like I didn't belong or saw any fighting. Maybe it was because of the Caribbean ladles or maybe it wasn't! 
Too Loud for A Festival, Peace from Noise
One summer, I went to see Jah Shaka at Essential Festival on Hackney Marshes. He must have pulled out all stops, because the speaker stacks were that much bigger than at the club nights. 
I found that I literally couldn't stand in front of the speakers because the bass was like a hand in the middle of my back, pushing me back into the crowd. 
But that didn't stop the Rastas from standing there all night, just nodding. 
The sheer volume and vibe of the music that day took me off somewhere new altogether. It was like I was having an out of body experience, my spirit leaving my body and looking down at myself from high up in the air. 
And when I felt my spirit come back into my body, I felt different; healed, helped, supported, loved and relaxed. All of my anxieties were gone and I just felt more "able" to go about my life. More confident to face my demons. Like my head had been on holiday and had come back relaxed and refreshed. 
Then the system stepped in. A little council man in a tabard. 
Apparently the sound system was too loud and exceeded "acceptable" decibel levels. Apparently they had had "complaints" from miles away. Apparently way too loud for a festival. 
In the quiet when the music was stopped, there was a request to turn the music down, followed by a refusal. Followed by a shouted and heated ultimatum, "turn down or stop playing". Followed by a further refusal. No shouting, no anger, no angst, no threatening, no violence. Just gentle patois and no desire to compromise and deliver anything less than the real deal. 
So, Jah Shaka simply packed up and left. And my respect for this man grew beyond measure. 
No-one tells Shaka to compromise. And there is no drama coming out of Shaka. Just polite and to the point. A point well made and needing no further explanation. Just moving the love on to where it can be better appreciated. 
Jah Shaka Saved My Soul! 
That became the name of a song that I wrote shortly afterwards, because I felt so strongly about the positive effect that his music and his WAY of doing music had on me. 
Music vs Prescription Drugs
Did me more good than any prescription drug. I repeat Henry's lyrics;   
"Take these pills, should help you along, sedate, 
Trauma in the pit of a dramatic orchestra. 
And the sounds, the harm and the devil's charms, 
Are heads and shoulder, brain and heart." 
So, that was that, music too loud for a festival. Never experienced that before. 
And, after the experience I had that evening, it left me confused and feeling like something good had been stopped by people that didn't understand what they were seeing or hearing. Just numbers, quotas and 'elf & safety. People who have never really lived through an Invisible Illness deciding what's good for us that have. 
But I went home feeling good, inspired by the positivity that the music had given me. A relaxed way of doing things. Meeting adversity head on with calm, gentleness, dignity and no desire to step into a "Drama Triangle". After all, differences can be resolved better when you're in the right head space. 
And that's the metaphor right there. 
Seeing how someone who is enriched and enlightened by togetherness through music deals with those who aren't. A quiet, gentle, knowing confidence and a core of inner steel. A refusal to be bound by deadlines or to be made to stoop to a level below. Taking life on their own terms and letting the music just do its thing. And not diluting it by turning it down because a little man in a tabard tells you to. 
Music Is the Friend of Invisible Illness
Music is always there, it won't judge you or make you explain how you feel to people who can never understand how you feel, because they are fortunate enough to never have felt how you feel. 
I don't care what kind of music you like, but seek it out and go to experience it live and loud. And you might just meet your tribe. 
And get what you need to help you cope with your Invisible Illness. And get better. 
At the end of the day, it is YOUR Invisible Illness. It is YOU that has to face your demons in the dark of the night. It is YOU that has to get up and force YOU to go to work when you feel that you can't. 
So, use every tool at your disposal to help improve your mental health. 
Music and finding a sense of community & belonging can be very powerful tools when experienced together. They make you feel like you are not alone, that you are not going through things alone. 
It doesn't require you to explain yourself in the narrow confines and context of the system's limited vocabulary. It is just there like your best friend that understands and helps you to understand. 
I really felt this at our gig at the Cavern, playing in front of our friends and making new ones. Feeling that sense of community coming back and making me feel optimistic and excited about the future again. 
Bottom Line, Feeling Well, Thanks Music!
Can't wait to see where this goes as we come out of lockdown. When we can all come out of isolation and come together, united, supported, healed and accepted - connected by the music. 
If you would like to have something in your hands that comes from creating something uplifting out of the adversity of battling an Invisible Illness, you can buy the "Clean Up in Aisle 9" Ep on CD, or digital download, or support us by leaving a tip in our tip jar or buying our DIY Merch.
Or just click on the Clean Up In Aisle 9 EP Cover artwork below and listen to the music!  
Peace 
Dave Supermercado xxxx