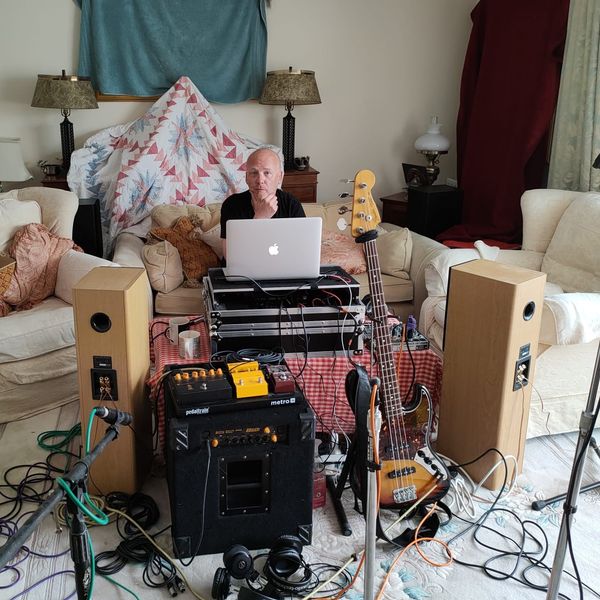 Ain't that the truth! 
Great lyric from Ginger Wildheart on "Something to Believe in" from the Valor De Corazon Album. 
Fan boy moment; Ginger has always been an inspiration to me. As has Lemmy from Motorhead and Bob Dylan. 
I may be a musician, but I'm a music fan first and foremost. 
In Ginger's own words, about Willie Nelson; he is "further proof that legends live to inspire and direct". 
I wonder if he considers himself a legend? I suspect not. 
Legends don't consider themselves legends. 
Willie Nelson probably doesn't either! 
Why is he a legend to me? 
A - He's ginger, like me. Which means we got bullied a lot as kids, so we understand racism and being the underdog. We understand what it means to be "Born to Lose and Live to Win". (Thanks Lemmy, miss ya) 
B- His music speaks directly to me. Ever since I first heard Earth vs The Wildhearts in the 90's and got my first Tattoo at Lal Hardy's in Muswell Hill, where the album was written. 
Hopefully our music will speak directly to some people and hopefully it will help someone get through their dark times, as most of our songs come out of being creative as a reaction to adversity. Hoping to create something beautiful from something shit.
C- He's one of the finest songwriters this country has ever produced, one of the last real rock stars and one of the most prolific creators of music. 
D- But the most important reason. He's made no secret of his mental health problems, talking publicly long before it was "ok" to speak publicly about them. 
In blogs like this one which was written in 2003, sad to see how true it still is today. 
"Music will get you through times of no love, better than love will get you through times of no music" 
"Times of no love" is such a great way to put it! 
When your mental health is bad, it feels like there is just no love around for you anywhere. Even if there is. 
And what a killer chorus lyric; 
"Give me something to believe in, Before I stop believing that there's anything worth believing in" 
That one song helped me through some pretty dark times, every single fucking time, when the "system" failed me over and over again. Gave me something better to believe in than the problems in my head. 
That music is always there, whenever you need it. 
It's one of the closest things to real magic I've ever discovered. 
It does its job and won't ever let you down. It shows you things about yourself you didn't know. 
And your instrument is always ready to help you make sounds to express yourself and lose yourself in. Your pen, your tablet, your phone or your laptop are always ready to help you write your thoughts and feelings down to help you understand yourself and your struggles a little better. Maybe even find a way through your problems. 
Even though funding for the arts has been decimated more than our mental health services have. Even though its fucking hard to earn a living as a musician. Even though COVID fucked the industry. Even though so many record shops and venues have closed. Even through Spotify does not reward independent musicians nearly enough. 
Fucking tories, they do this every time they are in power. And this lot in power just now, sheesh. 
So being a DIY Independent Musician is more important now than it has ever been. 
We HAVE to get new music out there, it's a vital lifeline like no other. To those making is and those consuming it. 
When my mental health has been at its worst, the system and counselling let me down. It opened up issues but stopped before giving me a chance or the tools to resolve any of them. And there was no chance to start it back up again, as there wasn't the "funding" 
Cognitive Behaviour Therapy (CBT), in particular, was me in a room full of people anxious about stuff that MIGHT happen. I was more concerned about how to fuck I was going to deal with stuff that WAS happening to me. Where to turn to, how to navigate a system that seems impenetrable. The system, which is positioned as there to support you, which doesn't. 
Not there for us, just there to preserve an ever-decreasing circle of pointless, self-serving nonsense. Short sighted decisions that revolve only around cost. Which is our money anyway as we've paid for it through our taxes. The arrogance of it makes my blood boil. 
I recall a meeting with the Department for Works and Pensions about my "Fitness for Work" when I was sick with anxiety. 
I'd been signed off work with anxiety and I just couldn't function, let alone work. Not for ever, just while I was "sick". And I just needed a bit of time to get better. Like I would if I had a broken arm. 
So, I have this meeting where there was a point-blank refusal to listen to anything I said. I was clearly just another time waster who was making it all up and another number to get off their books. But I'd spent the previous 3 days sitting in a chair staring at the wall, unable to eat or sleep. 
That didn't matter, because no matter how fucked up I felt, I still looked normal, was able to hold myself like a normal person and still be able to be courteous, because that was how I was brought up. Which obviously didn't help me get help. 
So that was that, I was deemed "fit for some sort of work" and thrown back to the world with no support at all and my meagre benefits were going to be stopped. Apparently having problems you can't cope with doesn't matter at all, just because you have an invisible illness. The numbers, quotas and targets do however. It is the closest manifestation of inhumanity I've ever seen up close. 
You'll be hearing our song "Invisible Illness" before long! 
So, I left saying quite politely but clearly, "good luck WHEN this happens to you. I do hope that you experience the kindness and humanity you are unable to show me". Just blank looks from the robot people. How much pleasure you must get from penalising the vulnerable. 
I wanted so badly to work, feel worthy, feel a sense of pride again, have something to focus on, motivate me, make me feel better. 
But I just couldn't find the time to "work" when my days were spent on the phone trying to get through the "the system" that is meant to help you. It's a full-time occupation trying to get better when it hits you. Employers offer you no consideration either. I've been fired for being "distracted" before. 
And the "RIGHT" type of help is a rare thing, I can assure you.  
I found that even if you are lucky to actually reach anyone, you get fobbed off onto someone else, who probably only works part time. Because of funding cuts. 
Which pushes you back another week, 2 weeks, 3 weeks. Eats up your time. Adds to your problems. Makes you sicker. Takes longer to get better. 
So it takes months and months to get any kind of help at all. 
The system doesn't help you get better or help you when you are trying so hard to get better. 
I couldn't manage a half decent job application or give an interview good enough to get the kind of job I wanted and am qualified and experienced in, Marketing at the time. I just wasn't in that headspace. 
The system didn't help me for 18 months when I was trying to get help for my mum when she was descending into dementia. Even her doctor did nothing to help for over a year, despite me begging him and telling him she wasn't herself. Despite him knowing her for 30 years. 
The military didn't help my dad when he was diagnosed with Parkinsons, they just kicked him out. A head injury he got during service in the 60's may well have been behind him getting ill. 
And he was an Air Commodore, that's 2 stops from the top job of running the RAF. If they don't look after their most senior officers, what hope does the average airman, seaman or soldier have of being supported when they get injuries, PTSD or other mental health issues in the course of serving their country? 
Which is why Michael Lanthier's story resonated with me so much
So, if you can't rely on the system, who you pay taxes to in the hope they will be there when you need them, what can you count on? 
I found over and over again that you can count on music, listening to, writing or playing music can give you enough of a break, a small respite. It can take you to another place altogether, where you are not at the mercy of overthinking. Which puts you in a better headspace to deal with the shit. 
It took time, but having music to focus on helped me, little by little. And I got better. 
And I realised that music has to be a big part of what I do. 
Bob Dylan once said in Absolutely Sweet Marie; "To live outside the law, you must be honest" 
Which suggests that the law isn't honest. I know first-hand that the system isn't honest. Whereas music can be the most honest thing you'll ever know. You make the best music when you are being honest with yourself. Music that is honest always resonates the most. It's like philosophy when its good. 
Like Lemmy once said in the Motorhead song Stay Clean "In the end, you're on your own, And there is no-one that can stop you being alone" 
Our singer Henry once said that everything you need is inside and you have all the answers you need you if you look hard enough. At the end of the day you don't need people to make you happy, it is down to you to make things ok. 
And using music is a pretty good start, then maybe you can find your answers. 
Thanks Lemmy, Thanks Ginger, Thanks Willie, thanks Bob. And all the other musicians who've been there for me when the system wasn't. And thanks to Phonic FM DJs Paul Giblin, Jason Maddocks, Gordon Reid, Bull and Tom Willams as well as Pete Cartright at Riviera FM and Chris Watson from Music eye for playing our music! 
And we're here for you, even if the system isn't. 
So let me hear you say; 
"Music will get you through times of no love, better than love will get you through times of no music" 
If you would like to support us you can buy the "Clean Up in Aisle 9" Ep, leave a tip in our tip jar or buy our DIY Merch. It all helps us to make and release more music!