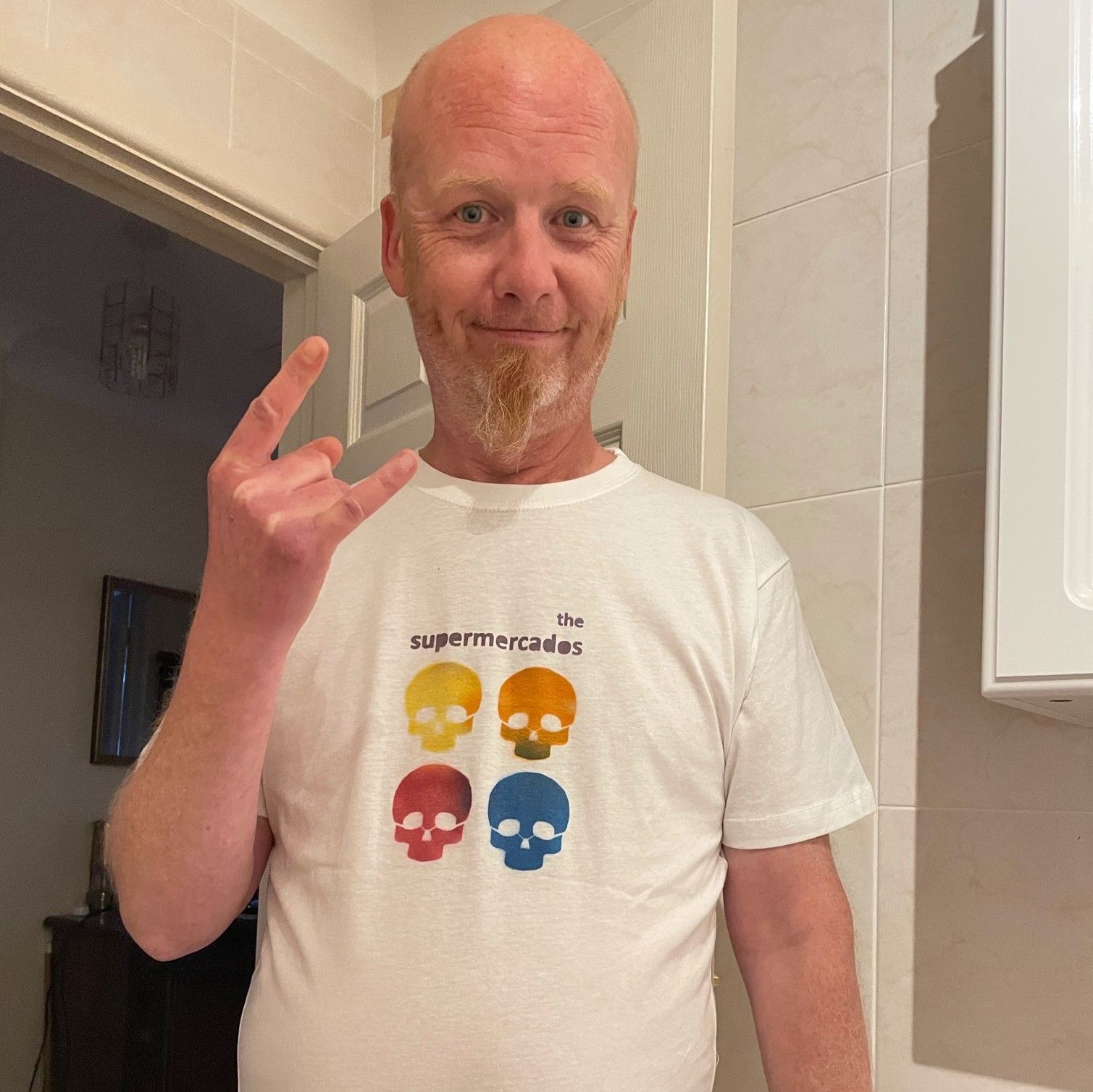 Launched today - our new range of 100% DIY Supermercados merch.  
The range has a Supermarket theme (Supermercados is Spanish for Supermarkets) and is an extension of our DIY approach to everything, as we talk about in this blog. 
Might Supermercados merch be the cheapest band merch since the 90s and the noughties? 
We have the following items, all of which include UK P&P; 
·         Trolly Dolleys for £2
·         Stencilled T-shirts from £8.70 with a random design
·         Clean Up in Aisle 9 CD for £7
·         Trolly Dolly, CD & T-Shirt Bundles from £13.70
Being DIY means we are able to offer our merch super cheap! 
We use recycled materials wherever possible. Our Trolley Dolleys are laser cut from waste plastic. 
Each T-Shirt is 100% high quality cotton, with a one-off hand-stencilled design and we made the stencils ourselves. You can frame them or wear them!  
We also record, mix & master all our music & burn our own CDs, as well as designing & printing our own CD artwork. 
Order online or grab them from us at the Cavern gig on 14th October & save on postage!