Alternative Rock from the South West of England
Who are the The Supermercados and What do They Want?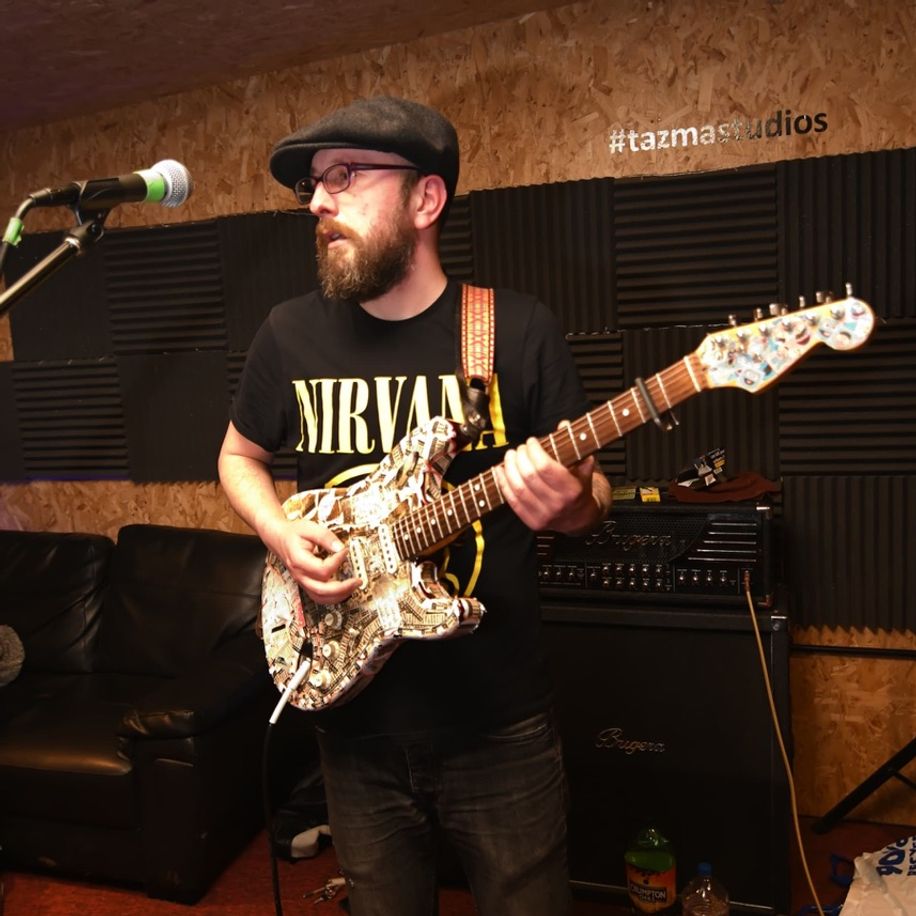 Henry "2 For 1" Supermercado
LEAD VOCALS & GUITARS
Loves - Cheap Supermarkets, writing lyrics, old records, listening to albums in their entirety, castles, documentaries on trains and travel, late night song writing, my kids, obviously guitar, the idea of being in love and loved, roast potatoes, the coast. Also loves canned beer, getting a pay rise, bogof offers, talking about himself,  Fender Guitars,  Marshall Amps, lots of pedals, Motorhead, Bob Dylan, Peaky Blinder hats, tattoos, Cliff Richard and Barry Gibb.
Hates - Politics, war, greed, cancer, mainstream TV, mosquitoes, the taxman, violence, celebrities with no actual talents, sound of ice being crunched. Also hates music production, clutter, untidiness, new music, the opposite of sex and tucking his guitar cables. Also hates being be part of a world that is diluted to the point that beautiful freedom and creativity are algorithms.
Was once in Human State Bloom. 
Tom "Discount Aisle" Supermercado
Guitars & Keys
Loves - Discount Supermarkets, Tazma Studios, old records, a good cape, Ableton, Tech 21 NYC, Motorhead, Bob Dylan, building guitars, packing everything for a gig into 2 bags, electric kazoos and 8 string guitars. Also loves cuddles, Belgian buns, coffee, radishes, esoteric electronica, sketchbooks, mechanical pencils, singlespeed bikes, and coffee.
Hates - Cheap midi cables, bad design, Zhu Zhu Pets, poorly built viaducts, going beyond mix 10 and not being able to go mountain biking. Also hates digging up wild garlic bulbs, 9v batteries, dog poo, deadlines, flying, people who mix up imperial and metric dimensions, grouting, K-Pop, bad grammar in texts, and pollen.
Was once in Melosa.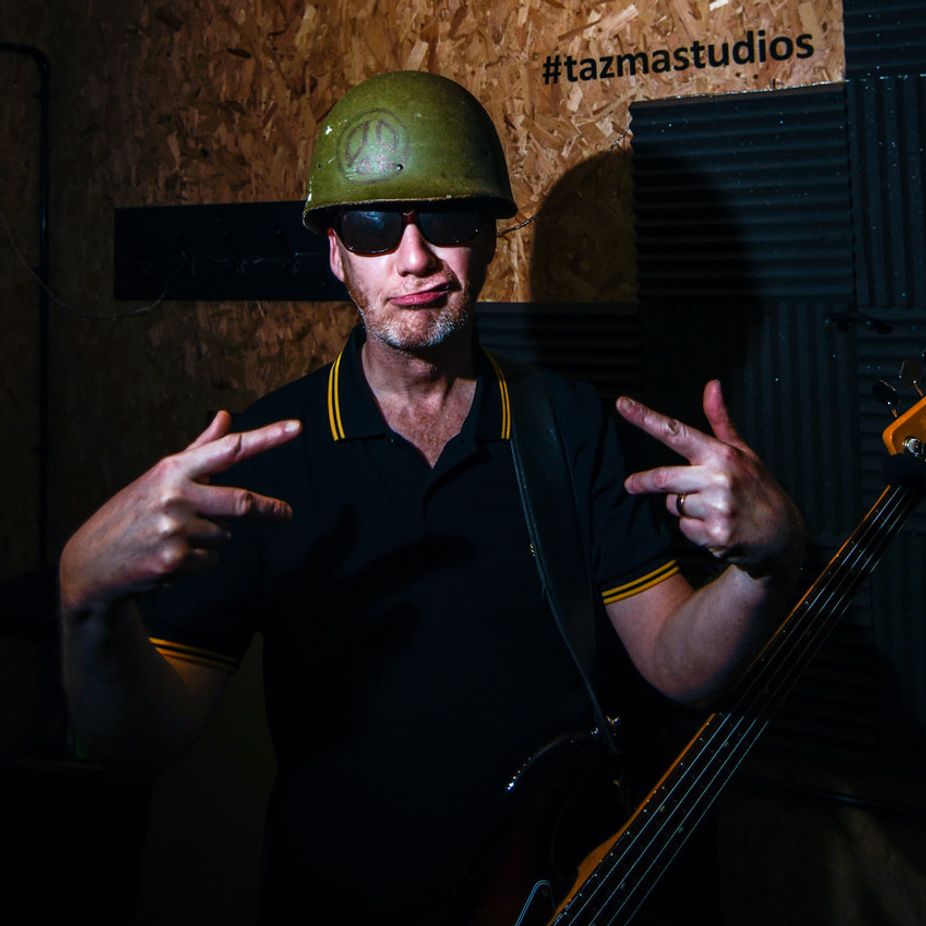 "2nd Hand" Dave Supermercado
Bass Guitar
Loves - Expensive Supermarkets, Tazma Studios, car boot sales,  retro clothing, old records, Motorhead, Bob Dylan, Tech 21 NYC Sans Amps, Rickenbastard and Fender bass guitars, Lindy Fralin pickups, Markbass amps, Logic and Focusrite soundcards, playing loud and shoes. Also loves Victor Meldrew, playing the bass, Fred Perry, brothel creepers, Adidas, brogues, Clarks shoes, proper record stores, Barbour and Camden Market.
Hates - Canned beer, instant coffee, dementia, parkinsons, poorly written menus, small talk, Crocs, Coldplay, the system, not being able to play live, racists, injustice, people who use inches instead of milimetres and being bored. Also hates cover bands, Tom Cruise, Barry Gibb, masks, clowns, procrastinating, slap bass, Tories and Parker Fly guitars, religion, live tv, X Factor and Simon Cowell.
Was once in the Collectiv.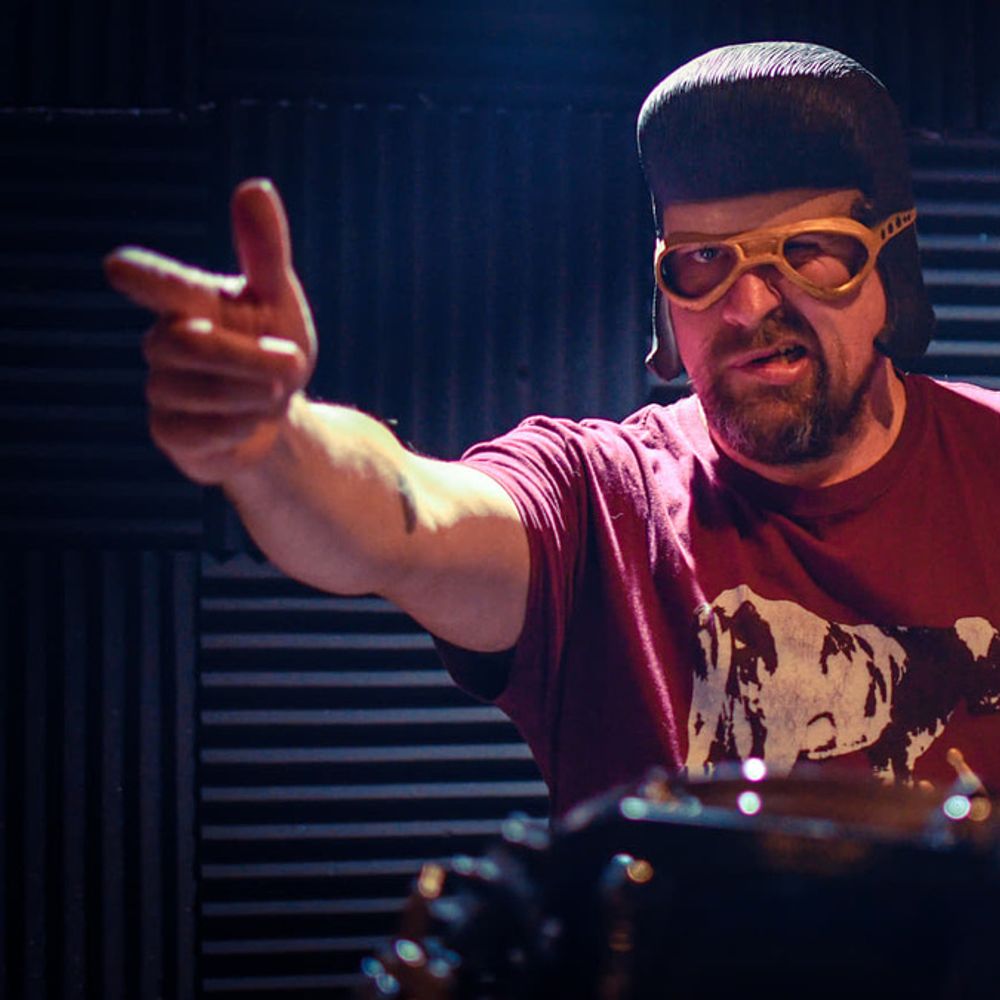 Matt "Deli Counter" Supermercado
Drums
Loves - Spanish Supermarkets, Tazma Studios, the banjo, playing the guitar and a good deli platter, Motorhead, Bob Dylan, old records and collecting memorabilia. Also loves yellow submarines, obscure British cheeses, real ale and steam engines.
Hates - Social Media, looking like Eddie Van Halen, playing reggae and smiling when playing the drums. Also hates hypocrisy, injustice, racism, anyone other than Stevie Wonder playing Superstition, Cliff Richard and Barry Gibb.
Was once in Melosa.